Greg Roberts –
Chairman & President
Greg is Group CEO of the Swan Hill Club, Murray Downs Golf and Country Club and Spoons Riverside restaurant in Swan Hill. Greg has 26 years experience as a General Manager or CEO of hospitality venues and clubs. He is also Deputy Chair of the Murray Regional Tourism Board and the current Chairperson of Golf on the Murray Inc. Greg is committed to building a strong association and delivering improved outcomes for clubs.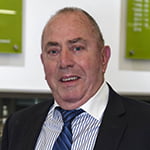 Des Barnard –
Treasurer
Board member, Director of Club Support Group, former manager of Club Italia and former general manager of St Albans Sports Club. A former President and Life Member of St Albans Football Club, a past Chairman and life member of St Albans Sports Club, and a Life Member of the Western Region Football League. Des is a founding Board member of Community Clubs Victoria.
Leon Ross
Former President of Mulgrave Country Club for 11 years and a Board Member of the club since 2001, having previously held the position of Secretary and Vice president. Twenty eight years service with the Commercial Bank of Australia Ltd and almost 20 years with Bayer Australia Ltd as Financial Controller.
Barbara Kelly
General Manager of Chirnside Park Country Club since 1994. Clubs Victoria Club Manager of the Year for 2002 & Golf Management Victoria Manager of the year for 2017. Former member of Clubs Victoria Board for 10 years from 2005, serving as councillor, Treasurer, Vice President and then President. Barb was a member of the organising committee for the 2001, 2011 & 2019 Golf Management Australia National Conferences. She is a member of Golf Management Victoria Board, Frontier Hospitality Board and is a founding Board member of Community Clubs Victoria.
Leanne McNamara
Leanne has held senior management roles with our industry since 1995, working in AFL Football Clubs and then moving to Spectrum on Chapel, Prahran Football Club's venue in 1998.  Leanne has a passion for community involvement and junior sports development, working to establish the Club's Netball division.  As a Club member, volunteer and mentor Leanne has over 30 years experience assisting local Clubs with planning and development.
Greg Ryan
Greg is the General Manager of Kyabram Club. Greg's experience of over 30 years working in the New South Wales and Victorian Club and Hospitality industry brings valuable insight and experience to the Boardroom, combined with his strategic and analytical approach to key industry issues affecting clubs.
Daniel Muir
Daniel has been a member of the Amstel Group Management Team for 6 years and CEO since 2019. He has been an integral driver in successfully overseeing the rebranding and transformation of the Amstel Club, whilst also overseeing the Ranfurlie Golf Club and the Ranfurlie Public Driving range. A Chartered Accountant, his finance background has held him in good stead with his move to the hospitality industry. Sharply focused on both improving clubs' profitability and transformation into a true business entity while keeping the club spirit and community top of mind.